Income Planning
When you are working and still have income, retirement can seem like a long way off. But, retirement, at least financially, really just means that your primary source of income, i.e., your wages, is gone forever, and now you need to replace it. You are no longer in the asset accumulation phase, you are in the asses liquidation phase. This brings to light a whole new set of issues that you have never had to deal with before: new tax issues, inflation, healthcare costs, long-term care costs, and others. Does your current advisor undderstand these issues?

Attend an Educational Event 
Request Free Asset Review 
Medicare Planning
When you turn 65, you are eligible for Medicare. But, if you are still working, is it advantageous to delay your Medicare enrollment? Medicare works completely differently that traditional health insurance, and can be quite confusing. The penalties for missing various deadlines can be severe. If you have any questions about Medicare, please ask.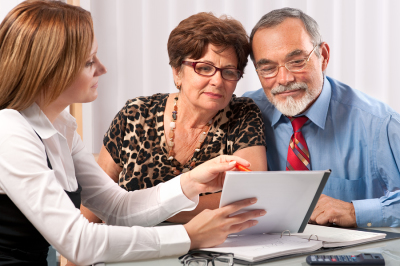 There is a 70% chance that you will need long-term care at some point. The average nursing home stay is 2.2 years. There are ways to plan for this besides puchasing long-term care insurance, which is expensive, medically underwritten, and subject to periodic rate increases.
Legacy Planning
Did you know that 98% of all term life insurance policies never pay out a death claim? Whole life and universal life are not only designed to insure that your family receives a sizeable benefit, but there are significant advantages for the policyholder too. Simply put, Life Insurance is simply the most efficient form of tax-free wealth transfer, and can provide significant tax-free living benefits. There are a lot of "experts" that will tell you on the radio, tv, and their websites to only buy term insurance, but if you do your research, you will find that these "experts" don't truly understand the guarantees, stability, and wealth transfer benefits of whole or universal life insurance.